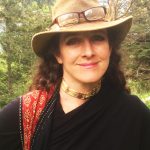 Personal Statement
I live in the village of Eastsound and I am available for up to three days and one night a week for a new client. I can help you to continue living in your home with the highest quality of compassionate, professional care in comfort and safety. I am a certified Home Care Aid by Washington State Department of Social & Health Services with First Aid with AED training & CPR.
In addition to my many years of caregiving experience, I am also a Farm to Table educator and Chef. My diverse professional skill set allows me to care for my clients, and provide delicious, nutritious meals for any dietary restrictions. You might have even heard of my Elders in the Garden program that I teach… I get rave reviews from my Elder friends!
My experiences being a caregiver have brought me so many heartfelt and cherished moments. What I find in my Elderly friends is entire worlds of knowledge that enrich my life. I look forward to finding new friends and companions to help and learn from!