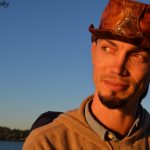 Personal Statement
Im so happy to offer my skills and support to the elders of this beautiful island.
My introduction to caregiving began with supporting my grandmother who has suffered from a number of health challenges including emotional and physical. Helping her to stay in the comforts of her home as she endured these life challenges was rewarding for both of us. I learned that my ability to offer emotional support was equally valuable to my ability to support her physical therapy and mobility.
In the years that followed, I have offered care coordination, diet planning and food preparation, yoga, assistance in travel and leisure activities, home decor., handyman support and general care to the elders of my community. My schedule is flexible and my commitment is to support your dignified process of aging with as much comfort and joy as possible.